NOTE: Siege World is down and will likely not come back up. This wikia will remain for historical purposes.
Welcome to the Siege World Wiki!
This wiki is dedicated to helping players who need help getting to know about Siege World and all its components. We encourage all players to come and join up the Wiki! We are a small community of players that help maintain all documentation of Siege World. Come and join our group of
2 active users
 that have helped create
79 pages
.
How to Contribute
So you want to help and contribute to the wikia? Cool! Just create a Wikia account and start editing pages, but first please read our wikia rules first. Don't know where to start editing? Go to the following link for a checklist on edits and pages you can edit/create to help out the wiki!
Player Guides
Perhaps you want to help other players with strategy, or want to add something that wouldn't fit in a wiki page? Click here for instructions for how to create a Player Guide.
View the most recent patch update (1.1.3) by clicking the following link:  http://siege.world/forum/index.php?threads/patch-notes-for-1-1-3.3304/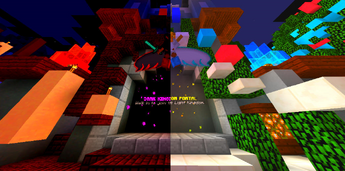 Join the Carnage!
The Server IP is:
​play.siege.world

Open Minecraft
Select "Multiplayer"
Select "Add Server"
Paste listed IP into "Server Address"
Name it whatever you want!
Join the server and siege on!
Communicate with Fellow Siegers!
The Forum link is:
http://siege.world/forum/index.php

Click link or paste into browser of choice
Create Account
Log in and team up!
Link your Forum account with Discord!
Go to the following link: http://siege.world/forum/index.php?account/discord
Enter your Discord
Open Discord and communicate!
Image of the Week
What is your preferred Kingdom?
"To Siege or not to Siege... that is the question..." - Anonymous